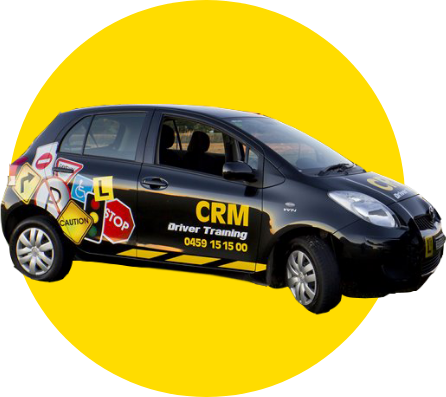 CRM driver training offers immaculate, modern vehicles in automatic and manual, professionally engineered for driving instruction with dual controls.
Our Mazda 2 is a 6 speed manual which features handbrake hillside assist technology. This means when you are required to do a handbrake manoeuvre on a hill, you won't roll back. For many people, learning in a manual offers the flexibility of being able to drive any car at any time, your licence indicates whether you can drive a manual or automatic vehicle.
Our Suzuki Swift is a 1 litre turbo petrol motor with up-to-date parking cameras and lane assist. It's a very easy car to drive and park. Many of our clients prefer to go for a few lessons in the Suzuki first while they get the hang of driving on the road and managing traffic conditions. Automatic cars are a great option for a lot of people and you can always go back and complete an RTA test a later stage if you need to.

Vehicles may be used by clients for their RTA test however to maintain our highest standards and pass rates it is Chris's standard practice to conduct a lesson with the client prior to the test to determine eligibility.